Everybody does at least some shopping from their computer or their smartphone these days. You can even buy groceries that way.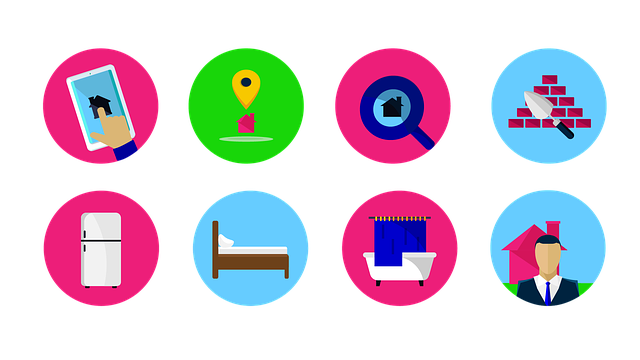 When buying or listing a home, there's no doubt that a national website can be of some use but be careful.  There's a lot it can't do, say Brian and Laura Lyons Sales of The Sales Team Realtors.
Here are three things to think about when comparing a national website to an in-person Realtor:
What if you have questions?
Especially if you're new to town, you'll have questions about schools, shopping, access to major roads and other community questions. It's hard to judge that on a map or just a website.
Your Sales Team Realtor Associate is personally interested in YOU. He or she will first listen to you and find out what you're looking for, how you use your home, your budget, your timeframe and all the information needed to help you find the home you and your family can be happy in for years to come.
Your Sales Team Realtor Associate is also available for questions and answers all through the purchase or sale process. When you're wondering about inspections, lenders, closing costs and anything else, you'll get the answers you need from The Sales Team.
Is the online price estimate correct?
This mostly involves listing your home for sale. The estimate on what price you should set on your home is just that—an estimate, based on an algorithm—and the websites usually admit that. Your Sales Team Realtor will use more than an algorithm to properly price your home. They'll make sure they compare prices to recently-sold homes that are the most like yours, in your neighborhood.
They'll take into account recent trends. For example, in the Permian Basin prices have been trending up over the last six months. Your Sales Team associate's market analysis will lean more towards prices in the last couple of months than those further back. The more accurately you price your home, the more qualified buyers you'll get looking at it and the sooner it will sell for a good price.
The Sales Team website does everything you need anyway.
Through www.salesteamrealtors.com you can search current area listings based on factors you choose. You can sign up to be notified when a new home fitting your criteria goes on the market. If you're selling, you can get a general idea of its worth through the Sales Team website—although you'll want to talk to a Realtor Associate to get the number that most accurately compares your home to others like it.
Buying or selling a home is one of the two or three most important decisions of your life—too important to leave just to an impersonal website. You'll feel so much better about your decision when you know you've had help and advice from a trained, experienced and caring Sales Team Realtor Associate.